LIVE WEBINAR CEU's - Empirically Based Counseling Approaches for Older Adults
This course provides 4 LIVE CEU approved by NYS
Upcoming Webinar Dates:
Monday, August 17, 2020 9:30am - 12:30pm
Upon purchase of this course, you will be prompted with the course cirriculum to fill out the registration form and select the seminar date
The older adult population both world-wide and US based is growing exponentially. With this trend, the mental health needs of later life and aging issues become a complex picture of loss and transition that may require mental health support. As the needs of older adults grows, counselors can fill an important gap in caring for this population and supporting their mental health needs. This seminar will provide an in depth look at aging mental health needs and issues, theories that inform an understanding of these needs, and adapted interventions based on a discussion of the current peer-reviewed literature to provide a comprehensive understanding of mental health needs unique to older adults. Please join for this stimulating and much needed discussion and learning.

Your Instructor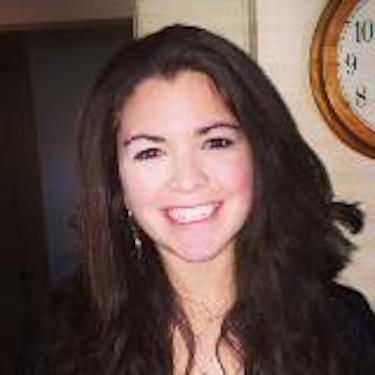 I am a Rochester, NY licensed mental health counselor. I have been practicing in the field of mental health for nearly 9 years and I am incredibly passionate about reducing stigma for mental health and improving education and access to care. As a provider, I felt a lack of access to continuing education opportunities, which along with my five years of teaching in counselor education, came the inspiration for the Counselor Growth Center. This is a branch of my practice Kehoe Mental Health Counseling, PLLC and has been approved by NYS to offer certified CEU's. I hope to bring you continually changing and evolving course topics, self-study, live in-person, and live webinars. I also plan to grow in collaborating with the amazing colleagues and other amazing clinicians I continue to meet so they can also have a platform to engage with fellow counselors and create a community of ongoing learning. My areas of passion reside in older adults, grief, LGBTQIA, as well as my integrative approaches I take through my work. I am excited to get to know you and welcome your introductions, collaboration ideas, and communication. Cheers to sustaining our spirits to learn and best support those we care for.
Frequently Asked Questions
What is the refund policy?
Refund Policy:Refund Policy: No refunds will be given 14 days prior to the seminar leading up to the day of the seminar. All sales are final if registered within that period. If canceled prior to 14 days before the seminar date, a full refund will be given.
Are you an approved Continuing Education (CE) site?
Yes! Counselor Growth Center is operated under Kehoe Mental Health Counseling, PLLC Kehoe Mental Health Counseling, PLLC is recognized by the New York State Education Department's State Board for Mental Health Practitioners as an approved provider of continuing education for licensed mental health counselors #MHC-0172.
Where is the seminar located
The seminar will be held in the Suite of Kehoe Mental Health Counseling, PLLC which is located at 1387 Fairport Rd, Building 500, Suite 500